I've said it before and I'll say it again. Ahsoka Tano has the best plot arc of any character in the Star Wars Universe. I wont go into it in detail but her coming to the conclusion that the Jedi are
Ashley Eckstine forged the character for The Clone Wars series. The character went through it and really came into her own towards the end of the show and then returned in the incredible Rebels show. This week Rosario Dawson will continue her story in Ahsoka on Disney+.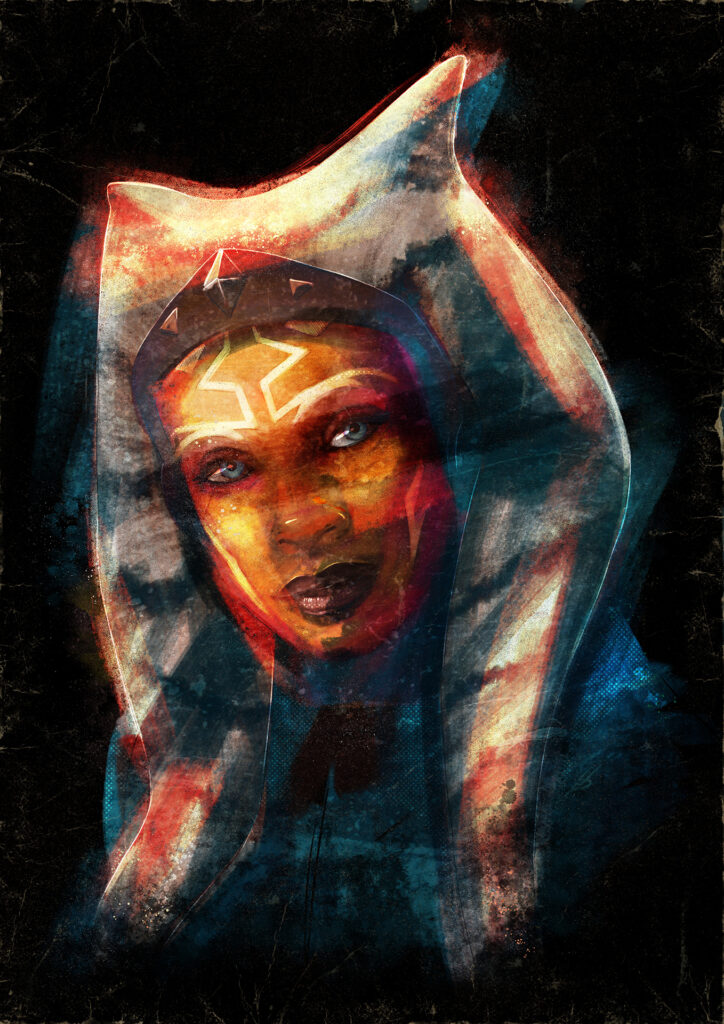 This is a little different to my usual work but ive long been fixated with art that has a heavy use of textures. I've dabbled with it in the past but here I went all out with some really loose brush strokes, weathering and paint splats to achieve the final look.
Anyhow. I'm gonna go sit in front of the TV until Disney drops Ahsoka.
May the force be with you.